Once again we're challenging businesses to raise as much money as they can over 30 days starting with just £30.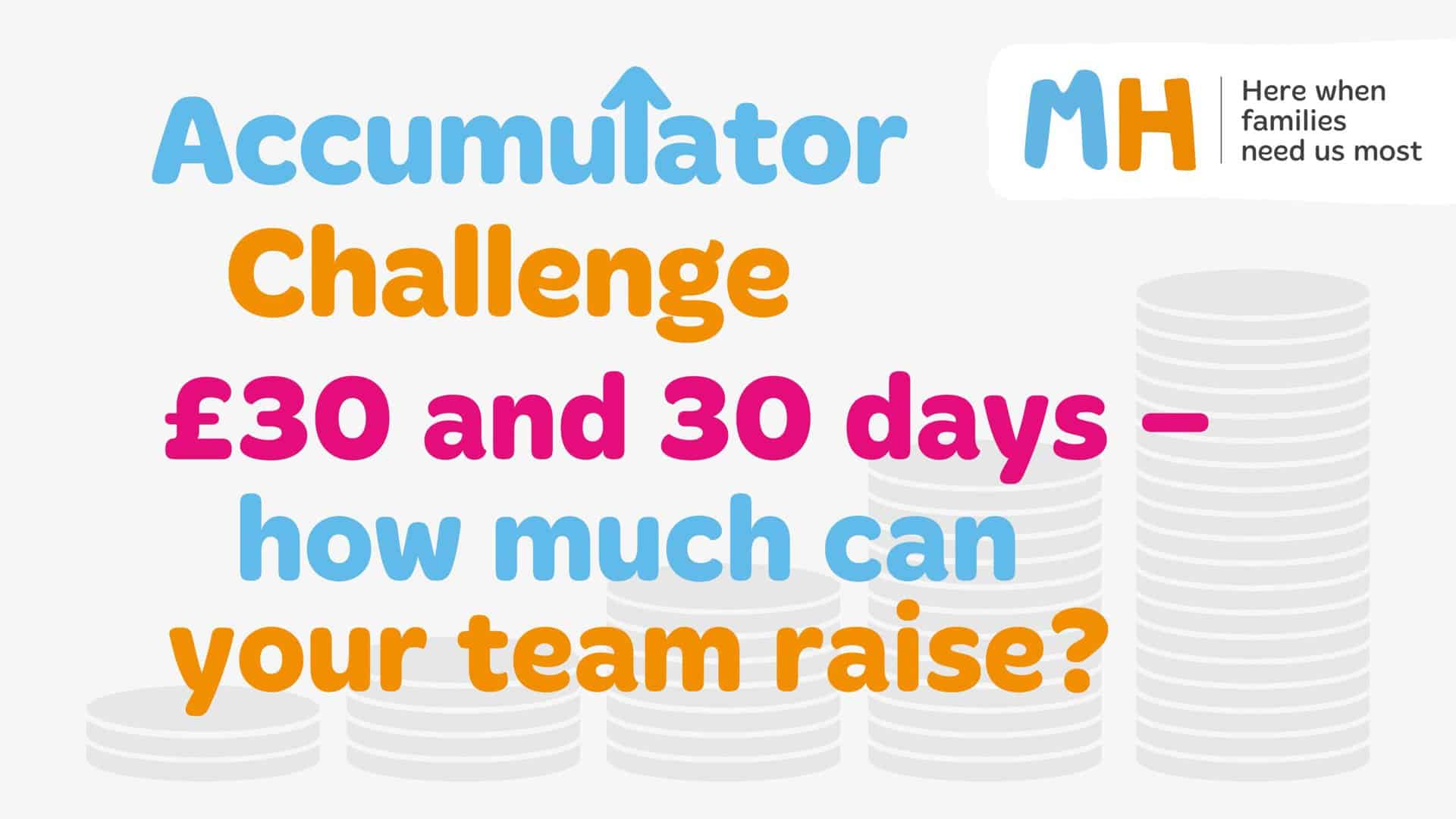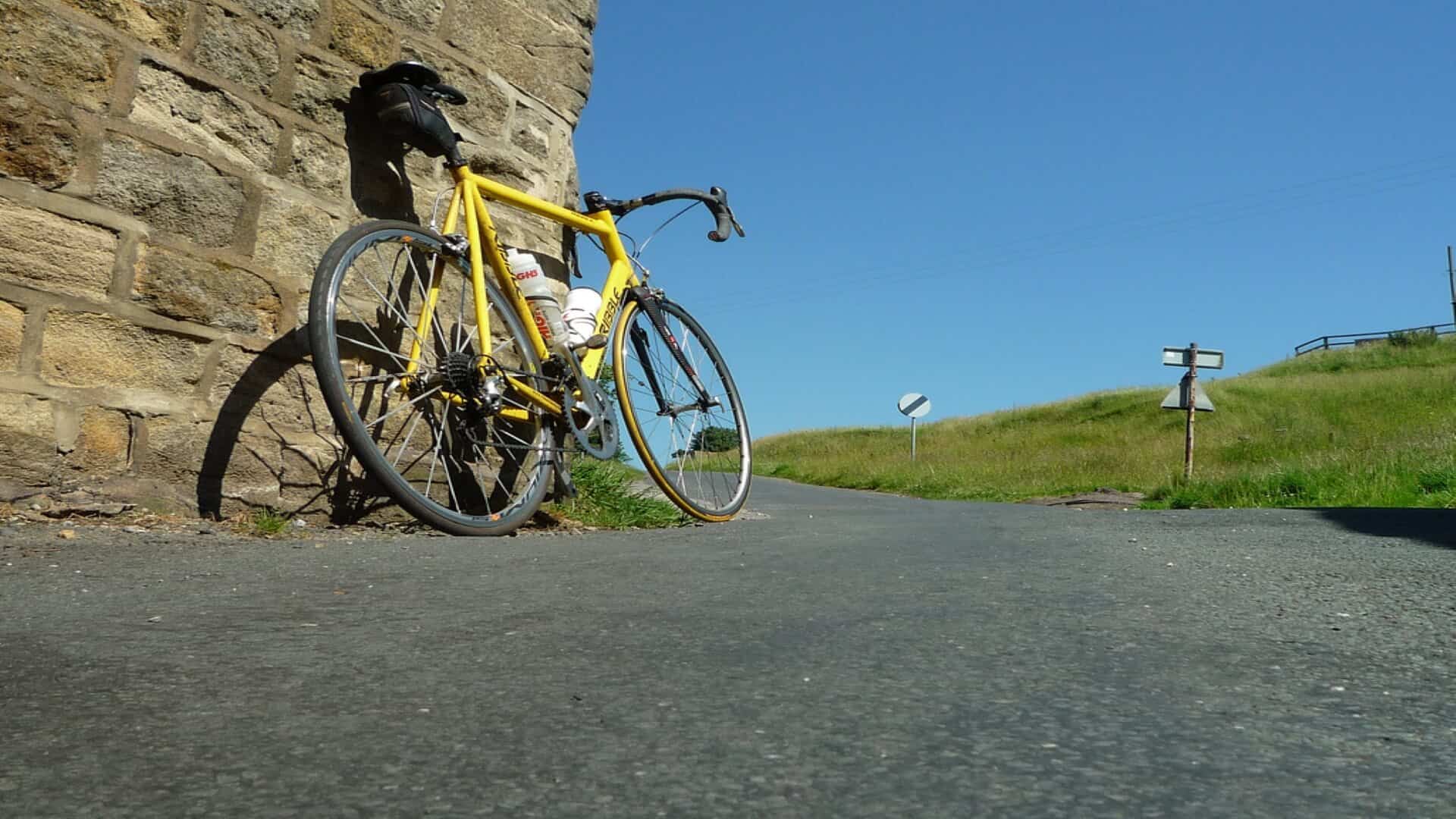 A team of you and your colleagues enter the Accumulator Challenge.
Martin House Hospice will provide your team with £30 seed funding.
Each team will have 30 days to grow this £30 into as much profit as you can through your fundraising.
You will be allocated a dedicated fundraiser, and a fundraising plan, to help shape your challenge in the months running up to the start of the challenge, which runs from March 1 to 30.
We'll give you lots of great resources to help kickstart your fundraising.
Our 2023 champions!
Congratulations to A Laverack & Son for being crowned our 2023 champions with a winning total of £3,732.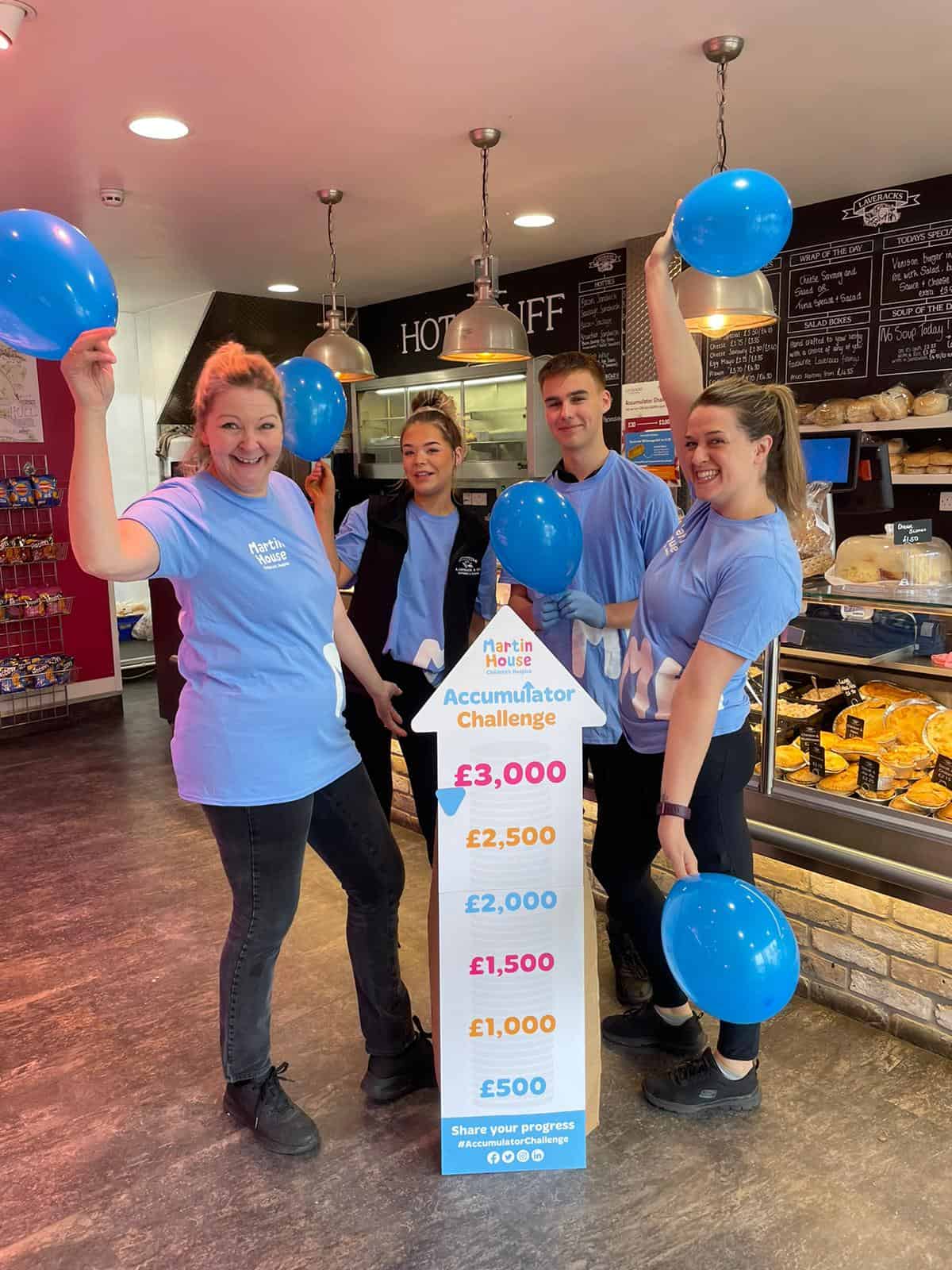 The £30 provided is a loan from Martin House Children's Hospice and must be returned at the end of the challenge when all money raised is paid in.
All money raised from the challenge, including the £30 loan, must be paid to Martin House Children's Hospice by Friday 19 April 2024
The £30 needs to be paid using one of the following methods:
paid directly into our bank account using your team name as the reference
pay the £30 back via cash or cheque
If you plan to pay the money via cash or cheque, please contact getinvolved@martinhouse.org.uk first to arrange this.
Please note, the £30 cannot be reclaimed from money raised via online fundraising pages.
You agree to only conduct your fundraising between Friday 1 March 2024 to Saturday 30 March 2024, in line with when the challenge runs.
Your fundraising for the accumulator challenge must be safe, legal and ethical. For any guidance around this, please contact getinvolved@martinhouse.org.uk
Teams are expected to carry out their fundraising activities for the Accumulator Challenge in a professional and respectable manner, representing Martin House Children's Hospice at all times.
Please be aware there are laws surrounding raffles, tombolas and collections. If you are planning on holding any of these, please contact getinvolved@martinhouse.org.uk for more guidance around this.