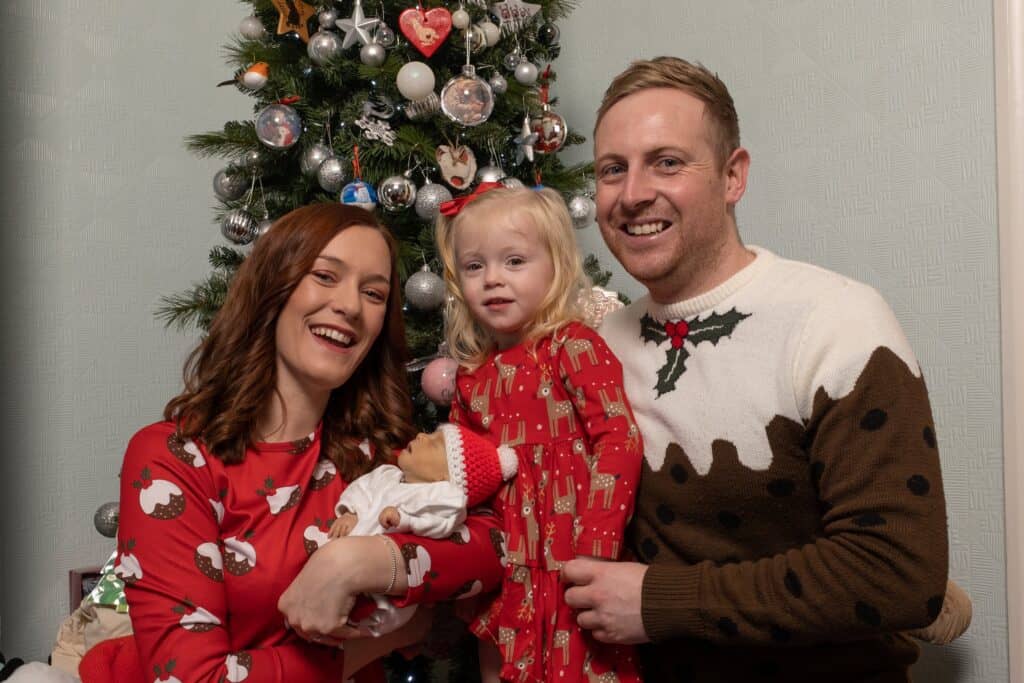 Families we've helped…
Craig and Brogan's best memory of Christmas, was watching their two-year-old daughter Hali-Rose cradling her baby brother Joey in front of the Christmas tree, singing Silent Night to him. It was the only Christmas they got to spend as a family of four, as Joey was born with serious health conditions, and died just a few months later.
The support they received at home and from respite stays at Martin House, gave them the confidence to make the most of the time they had with Joey, as well as enabling them to make lasting memories.
Our Christmas cards provide a crucial source of income, 100% of the profits go directly to the hospice, enabling us to continue to provide free specialist care, 24/7 for children and their families. There are 12 designs to choose from, a pack of 10 Christmas cards is only £3.75.