We are happy to collect any larger items of furniture or big donations. Our warehouse on Thorp Arch Estate sells a range of second hand furniture and larger items, so we are always very happy to receive larger items, like sofas, dining sets, and wardrobes, and we can collect.
As well as furniture, we now offer clothing, bric-a-brac and smaller item collections.
Or if you're a business that has held a donation drive as a fundraiser and has lots of bags to donate, we can also arrange for these to be collected and distributed to our shops.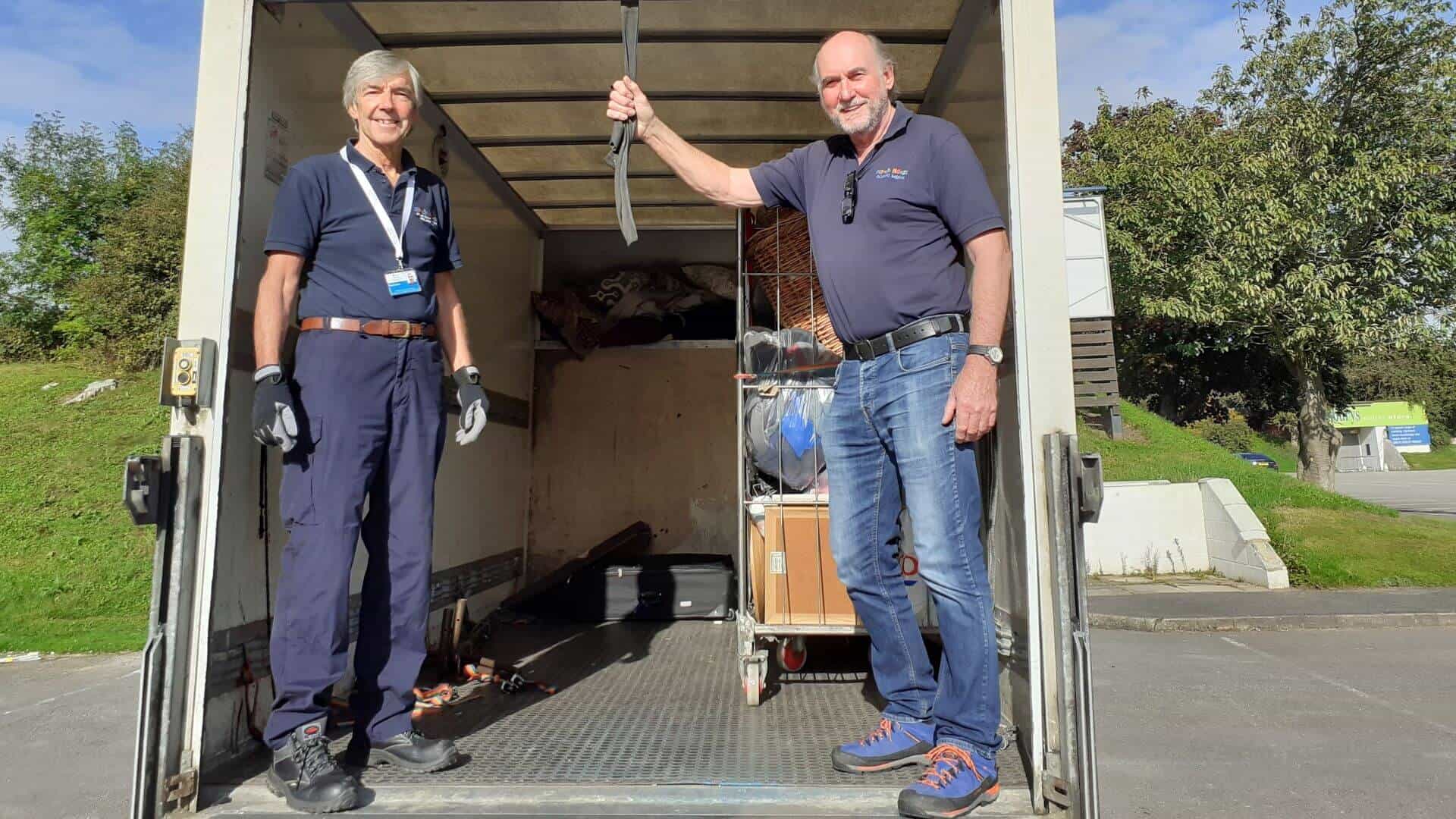 If you are donating your unwanted household items, you can bag these up and drop them into your nearest shop.
Our chain of shops are all really grateful for any of the below donations. They fly off our shelves and help us raise vital funds. The other place you donate all items is at our drop off site at the back of the Thorp Arch Furniture Warehouse between 10am and 3pm Monday to Sunday.
men's, women's and children's clothing
accessories including shoes, belts, handbags and jewellery
quality homeware — anything from cushions to crockery
linens
books, CDs, DVDs
mobile phones and used printer cartridges
electricals (but please do check with your local shop before you donate these)
Unfortunately, there are a few things that we can't reuse or recycle. We do not take beds or gas cookers.
Please contact your nearest shop if you're not sure if we can accept your donation and they will be happy to help.
Remember to Gift Aid your donation, as this allows us to claim an extra 25% on the value of the goods you've donated, at no extra cost to you!
Our shops play a huge role in raising the money we need to be able to provide our services. By allowing us to claim Gift Aid on the proceeds raised from the sale of your donated items, you will be helping us generate additional income without it costing you an extra penny.
One bag of donated items can raise as much as £25, so with Gift Aid, this bag would be worth £31.25 to us. That's an extra £6.25 towards our care, simply by agreeing to Gift Aid your items.
You can download the Gift Aid form below and pop a copy in your bag of donated items. Alternatively, our shops have plenty of forms available for you to fill in when you drop off your donation.
For any Gift Aid enquiries, please contact us on 01937 844569.